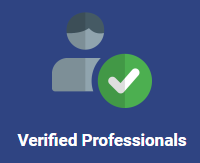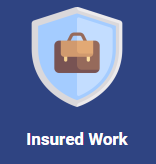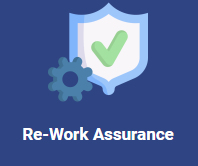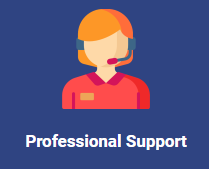 Air Conditioner Repair Services in Dubai
In the scorching heat of Dubai, air conditioners are more than just a luxury; they are a necessity. These cooling equipment keep homes and businesses comfortable amidst the blazing temperatures. However, when your AC system malfunctions, it can quickly become a nightmare. This is where RepairCare steps in with its premier Air Conditioner Repair Service. With a team of skilled technicians and an unwavering commitment to excellence, we're here to bring your AC unit back to life. In this comprehensive guide, we'll dive into the world of air conditioner repair in Dubai, offering insights, tips, and answers to frequently asked questions.
Are You Looking For The Following Services
Air Conditioner Repair in Dubai: A Breath of Fresh Air with RepairCare
Are you struggling with a malfunctioning air conditioner in Dubai's heat? Look no further than RepairCare for efficient and reliable repair solutions. Our expert technicians possess extensive knowledge of various AC models and issues. Whether it's a minor adjustment or a primary component replacement, we have the expertise to ensure your AC system works at its best.
Battling the Dubai Heat: Common AC Problems and Solutions
Air conditioning systems can experience various problems that can impact their cooling efficiency and overall performance. Here are some common types of AC problems:
Insufficient Cooling: If your AC isn't cooling your space adequately, it could be due to issues like low refrigerant levels, a dirty evaporator coil, a faulty thermostat, or blocked air vents.
Airflow Issues: Poor airflow can result from clogged air filters, blocked ducts, or a malfunctioning blower motor. Insufficient airflow can reduce cooling efficiency and cause uneven cooling.
Noisy Operation: Unusual noises like rattling, squealing, grinding, or banging sounds can indicate problems with fans, motors, or other components within the AC system.
Frequent Cycling: Rapid on-off cycling can be caused by a malfunctioning thermostat, improper refrigerant levels, or issues with the compressor.
Water Leaks: Water leaks around the AC unit or indoor components can result from a clogged condensate drain line, a frozen evaporator coil, or improper installation.
Frozen Evaporator Coil: A frozen evaporator coil can occur due to poor airflow, refrigerant issues, or a malfunctioning blower motor. This reduces cooling efficiency and airflow.
Refrigerant Leaks: Low refrigerant levels can indicate a refrigerant leak, which can affect cooling performance and put strain on the compressor. Professional repair is needed to locate and fix leaks.
Electrical Problems: Issues with the electrical components, such as faulty wiring, blown fuses, or malfunctioning capacitors, can lead to AC malfunctions or non-operation.
AC Not Turning On: If your AC unit doesn't turn on, it could be due to a power supply issue, a malfunctioning thermostat, a faulty capacitor, or problems with the compressor.
Blown Fuses or Tripped Breakers: Blown fuses or tripped circuit breakers can occur due to electrical overloads or short circuits within the AC system.
Strange Odors: Unpleasant odors like musty or burning smells can indicate issues with mold growth, electrical problems, or overheating components.
Uneven Cooling: If some areas of your space are cooler than others, it could be due to issues like blocked vents, improper insulation, or ductwork problems.
Dirty Condenser Coils: Dirty condenser coils can reduce the AC's efficiency by preventing heat transfer. This can lead to increased energy consumption and decreased cooling performance.
Compressor Issues: The compressor is a crucial component responsible for cooling. Problems with the compressor, such as overheating or failure, can result in reduced cooling.
Thermostat Malfunctions: A malfunctioning thermostat can lead to incorrect temperature settings, cycling issues, and overall cooling inconsistencies.
HVAC System Age: Over time, aging components can lead to various AC problems, as wear and tear affect performance and efficiency.
When encountering AC problems, it's advisable to consult your AC's user manual for troubleshooting guidance. However, many AC issues require professional diagnosis and repair by a qualified HVAC technician to ensure proper resolution and prevent further damage. Regular maintenance by repaircare can help prevent and address these types of problems, ensuring your AC system's optimal performance and longevity.
Signs Your Dubai AC Requires Professional Attention
Does your AC need repair? Keep an eye out for these indicators:
Inadequate cooling even at maximum settings.
Unusual noises during operation.
Foul Odors or musty smells.
Rapid cycling on and off.
Visible water leakage around the unit.
Our Air Conditioner Repair Services
RepairCare offers a comprehensive range of air conditioner repair services tailored to meet your specific needs:
AC Unit Inspection and Diagnostics
Our technicians thoroughly inspect your AC unit to identify the root cause of the problem. Accurate diagnosis is vital to effective repairs.
Refrigerant Leak Detection and Fix
Refrigerant leaks can hamper your AC's cooling efficiency. We detect and fix leaks, ensuring optimal cooling performance.
Compressor Repair and Replacement
The compressor is the heart of your AC. Our experts repair or replace faulty compressors, restoring your unit's functionality.
Fan and Motor Repairs
Issues with the fan or motor can lead to poor airflow and overheating. Our technicians address these problems swiftly.
Thermostat Calibration
A misaligned thermostat can result in inconsistent cooling. We calibrate your thermostat for accurate temperature control.
Electrical Component Troubleshooting
Electrical problems can disrupt your AC's operation. Our team troubleshoots and fixes electrical issues efficiently.
Duct Cleaning and Maintenance
Clean ducts are essential for healthy indoor air quality. We provide thorough duct cleaning and maintenance services.
Preventive Maintenance Packages
We offer preventive maintenance packages to prevent unexpected breakdowns and keep your AC running smoothly.
Repaircare provides effective solutions for
Window Air Conditioner: These units are installed in a window or a specially designed opening in a wall. They consist of a single unit with all the components contained within it.
Split Air Conditioner: Split ACs consist of two main parts – an indoor unit and an outdoor unit. The indoor unit is installed inside the room, while the outdoor unit is placed outside. They are connected by refrigerant lines and provide better cooling efficiency and quieter operation compared to window units.
Central Air Conditioning: This type is commonly used in larger buildings, homes, or offices. It involves a centralized system that cools the entire building using a network of ducts and vents.
Ductless Mini-Split Air Conditioner: Similar to split ACs, ductless mini-split systems consist of an outdoor unit and one or more indoor units. However, these systems do not require ductwork, making them suitable for cooling specific zones or areas.
Portable Air Conditioner: These units are easy to move around and typically have wheels. They require a window for exhaust and come with a flexible hose to vent hot air outside.
Evaporative Coolers (Swamp Coolers): Evaporative coolers are more suitable for dry climates. They work by using water evaporation to cool the air, and they are energy-efficient compared to traditional air conditioners.
Hybrid Air Conditioners: These units combine an air conditioner with a heat pump, allowing them to both cool and heat a space. They can be more energy-efficient in certain climates.
Geothermal Heat Pumps: These systems use the stable temperature of the ground to provide both heating and cooling. They are energy-efficient but can be expensive to install.
Window-Mounted Evaporative Coolers: These are similar to window air conditioners but use evaporative cooling technology to cool the air.
Package Terminal Air Conditioner (PTAC): Commonly used in hotels and apartments, PTAC units are self-contained and fit through a wall sleeve, providing both cooling and heating.
Ceiling Cassette Air Conditioner: These units are installed in the ceiling and distribute cool air in multiple directions, making them suitable for larger spaces.
Variable Refrigerant Flow (VRF) Systems: VRF systems can provide simultaneous heating and cooling to different zones within a building, offering flexibility and energy efficiency.
Our skilled technicians are adept at diagnosing AC problems with precision. By identifying issues quickly, we ensure a prompt and accurate repair process. Say goodbye to guesswork and hello to efficient solutions.
The RepairCare Difference
Regarding air conditioner repair services in Dubai, RepairCare stands out in the crowd. Here's why our service is second to none:
Expert Technicians: Masters of AC Repair
RepairCare boasts a team of expert technicians with extensive knowledge of air conditioner systems. Our technicians are well-versed in diagnosing problems, addressing them accurately, and restoring your AC's functionality efficiently.
Prompt Response: Cooling Your Worries
Dubai's heat spares no one; we understand that AC issues can't wait. Our rapid response team ensures that your repair needs are addressed promptly, minimizing discomfort and inconvenience.
Quality Parts: Lasting Solutions
We believe in lasting solutions and use only high-quality replacement parts in our repairs. This ensures not only an immediate fix but also durability and long-term performance.
Transparent Pricing: No Hidden Costs
Worried about surprise charges? With RepairCare, you'll receive transparent pricing. Our upfront cost breakdown ensures you're fully informed about the repair expenses, with no hidden costs.
Customer Satisfaction: Your Comfort, Our Priority
RepairCare's success lies in the satisfaction of our customers. We go the extra mile to ensure your comfort is restored and your AC unit works seamlessly. Our commitment to exceptional service has garnered us a loyal customer base.
Choosing Professional Repair vs. Do it Yourself (DIY): The Right Decision
While DIY attempts might work for minor issues, professional repair offers several benefits. RepairCare's technicians understand the unique demands of Dubai's climate on AC systems. Our accurate diagnostics and tailored solutions ensure your AC is in capable hands.
Surviving Dubai's heat waves without a functional air conditioner is a challenge nobody should face. RepairCare's Air Conditioner Repair Service is your solution to ensure your cooling oasis remains intact. Our dedicated team is equipped to tackle even the most complex AC issues, providing efficient repairs that stand the test of time. Don't let the heat get the best of you—connect with us for reliable solutions that restore your comfort.
For inquiries or appointments, feel free to reach out. We're committed to keeping your AC system in prime condition, delivering refreshing coolness during the hottest Dubai days.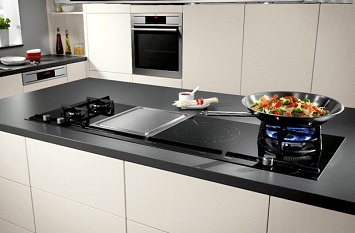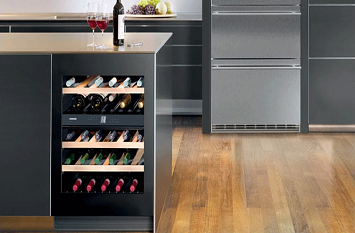 Wine Cooler Repair Service
Air Conditioner Repair In Arabian Ranches
Air Conditioner Repair In Arabian Ranches 2
Air Conditioner Repair In emirates hills
Air Conditioner Repair In Jumeirah Islands
Air Conditioner Repair In Jumeirah park
Air Conditioner Repair In the Lakes
Air Conditioner Repair In the Meadows
Air Conditioner Repair In the Springs
Air Conditioner Repair In the sustainable city
Air Conditioner Repair In the villa
Air Conditioner Repair In Al barari
Air Conditioner Repair In Dubai hills
Air Conditioner Repair In Dubai south
Air Conditioner Repair In Dubai sports city
Air Conditioner Repair In Dubai Waterfront
Air Conditioner Repair In Jumeirah golf estates
Air Conditioner Repair In Jumeirah Village Circle
Air Conditioner Repair In Jumeirah Village triangle
Air Conditioner Repair In meydan city
Air Conditioner Repair In Mohammed bin Rashid city
Air Conditioner Repair In mudon
Air Conditioner Repair In palm Jumeirah
Air Conditioner Repair In the world islands
Air Conditioner Repair In tilal Al gahf
Air Conditioner Repair In town Square
Air Conditioner Repair In Arjan
Air Conditioner Repair In bluewaters island
Air Conditioner Repair In business Bay
Air Conditioner Repair In Downtown Dubai
Air Conditioner Repair In Dubai creek harbour
Air Conditioner Repair In Dubai Marina
Air Conditioner Repair In Jumeirah Beach Residence
Air Conditioner Repair In Jumeirah Heights
Air Conditioner Repair In liwan
Air Conditioner Repair In mirdif hills
Air Conditioner Repair In mirdif tulip
Air Conditioner Repair In the greens
Air Conditioner Repair In the views
Air Conditioner Repair In Al Khawaneej 1
Air Conditioner Repair In Al Khawaneej 2
Air Conditioner Repair In Al Khawaneej 3
Air Conditioner Repair In Al mizhar 1
Air Conditioner Repair In Al mizhar 2
Frequently Asked Questions About Air Conditioner Repair in Dubai
What types of air conditioners do you repair?

We specialize in repairing all major types of air conditioning systems, including split ACs, central ACs, and window units.
How quickly can you respond to repair requests?

We prioritize swift responses and typically aim to have a technician at your location as soon as possible.
Are your technicians certified and experienced?

Yes, our technicians are highly trained and have extensive experience in diagnosing and repairing various AC issues.
What if my AC issue reoccurs after the repair?

We stand by our work. If the same issue resurfaces we'll reevaluate and fix it at no additional cost.
Do you offer maintenance services?

Absolutely. Regular maintenance is crucial in preventing significant issues. We offer maintenance packages tailored to your needs.
How often should I service my AC in Dubai?

Given Dubai's hot climate, it's recommended to service your AC at least twice a year to ensure optimal performance.
Can I replace the AC components myself?

It's advisable to leave component replacements to professionals. Mishandling AC parts can lead to more significant issues.
Is a noisy AC cause for concern?

Unusual noises could indicate various issues, from loose parts to motor problems. A professional inspection can pinpoint the root cause.
Why is my AC freezing up?

Freezing often results from airflow restrictions or refrigerant issues. Professional technicians can identify and address the problem.
Can AC maintenance lower energy bills?

Regular maintenance improves efficiency, reducing energy consumption and lowering utility bills.
How do I maintain my AC between professional services?

Regularly clean or replace filters, ensure proper ventilation, and keep the surrounding area free from debris.