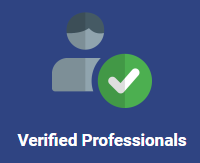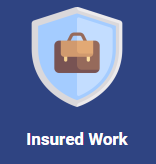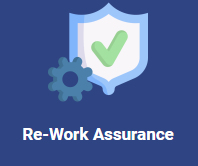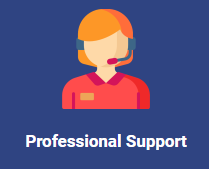 Electric Stove Repair Service in Dubai: Igniting Culinary Excellence with RepairCare
In Dubai, where Flavors and cultures converge, electric stoves are the heart of every kitchen. From hearty breakfasts to sumptuous dinners, these appliances play a crucial role in creating culinary delights. However, when your electric stove encounters technical issues, it can disrupt your cooking routine. This is where RepairCare steps in with its top-tier Electric Stove Repair Service. With a team of skilled technicians and a dedication to excellence, we're here to ensure your stove continues to be your culinary companion. In this comprehensive article, we'll delve into the realm of Electric Stove Repair in Dubai, offering insights, tips, and answers to frequently asked questions.
Are You Looking For The Following Services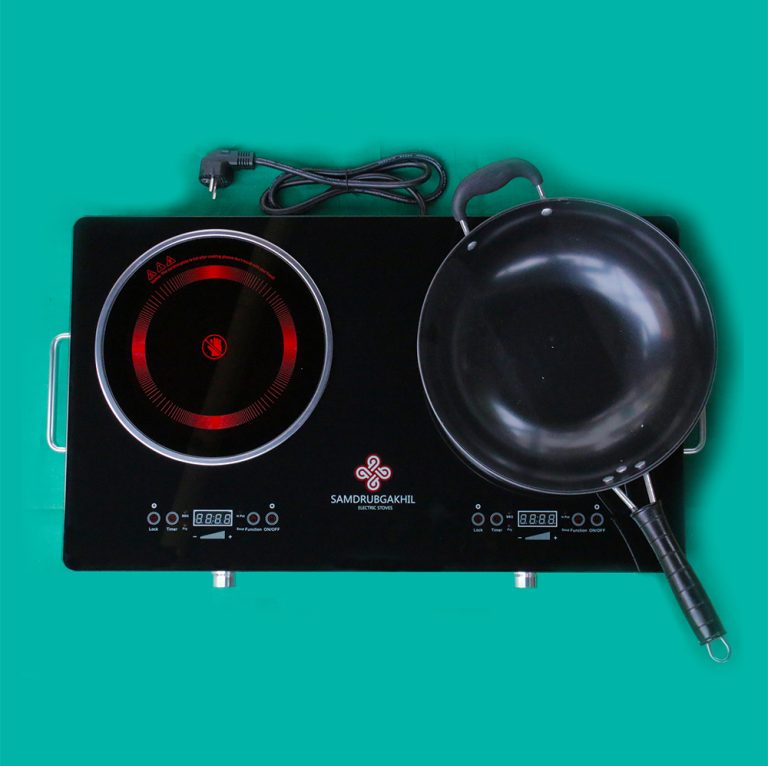 Facing issues with your electric stove? RepairCare offers expert electric stove repair services in Dubai. Our certified technicians provide quick solutions using genuine parts. Get your stove back in action today!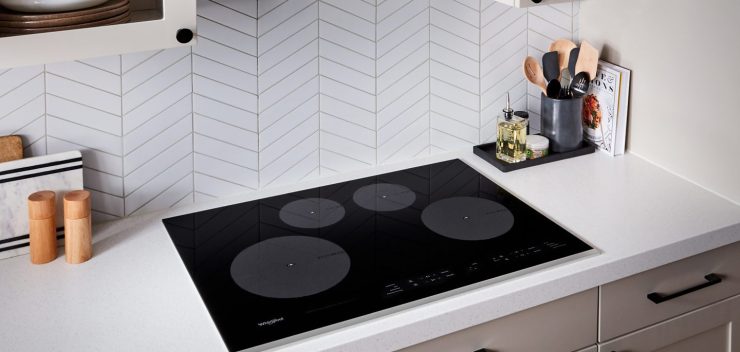 Electric Stove Repair in Dubai: Fanning the Flames of Culinary Mastery with RepairCare
Is your electric stove not heating, producing uneven flames, or displaying erratic temperature readings? Look no further than RepairCare for reliable and efficient electric stove repair solutions in Dubai. Our experienced technicians possess the expertise to diagnose and rectify various stove issues. Whether it's a malfunctioning heating element, a faulty burner, or a problematic control panel, we're equipped to restore your stove's functionality.
Addressing Stove Dilemmas: Common Problems and Solutions
Electric stoves are common kitchen appliances, and like any other appliance, they can experience various problems over time. Here are some common types of electric stove problems:
Burner Not Heating: One or more burners may not heat up when turned on. This could be due to a faulty burner element, a bad burner switch, or a problem with the stove's wiring.
Uneven Heating: The burner may heat unevenly, causing hot spots or cold spots on the cooking surface. This can be caused by a damaged burner element or poor electrical connections.
Temperature Control Issues: The stove may not maintain a consistent temperature. It might overheat or not reach the desired temperature. This can be due to a malfunctioning thermostat or temperature sensor.
Burner Indicator Light Stays On: Even when the burner is turned off, the indicator light may remain illuminated. This could indicate a problem with the burner switch or the indicator light itself.
Stove Doesn't Turn On: The stove may not power up at all when the control knobs or buttons are operated. This could be caused by a blown fuse, a tripped circuit breaker, or a faulty power cord.
Faulty Oven Element: If the oven doesn't heat properly, it might be due to a malfunctioning bake or broil element. These elements can burn out over time.
Oven Not Heating to the Set Temperature: The oven may not reach or maintain the desired cooking temperature. This could be due to issues with the oven's thermostat, temperature sensor, or heating elements.
Self-Cleaning Function Problems: Some electric stoves have a self-cleaning feature that can malfunction. Problems with the self-cleaning cycle can be related to the oven's temperature control or timer.
Stove Smells or Smokes: If you notice unusual odours or smoke coming from your stove, it could be a sign of a malfunctioning component, such as a wiring issue or a faulty heating element.
Broken Knobs or Control Panel: Physical damage to the control knobs or the control panel can make it difficult to operate the stove.
Sparking or Arcing: Sparks or arcing near the burners or inside the oven can be a safety hazard and may indicate a wiring problem.
Clock and Timer Issues: If your stove has a digital clock or timer, it may stop working or display incorrect information. This can be due to electronic component failure.
Noisy Operation: Unusual noises like buzzing, humming, or rattling can indicate problems with electrical components or loose connections.
If you encounter any of these issues with your electric stove, it's essential to address them promptly for safety reasons and to ensure your stove functions properly. Depending on the problem's complexity and your level of expertise, you may need to consult a professional appliance repair technician for diagnosis and repair. Always follow safety precautions when dealing with electrical appliances.
Unresponsive Burners
If your electric stove burners aren't heating up, it can hinder your cooking. Our technicians will diagnose the issue and repair or replace the necessary components to restore functionality.
Temperature Inconsistencies
Cooking with inconsistent temperatures can be frustrating. Our experts will calibrate the thermostat and ensure even heating across all burners.
Faulty Controls
Issues with the control knobs or digital controls can disrupt your cooking process. We'll diagnose and repair control panel problems to restore precise heat control.
Wiring and Electrical Repairs
Electrical problems can pose safety risks. Our technicians are skilled at diagnosing and repairing wiring and electrical issues, ensuring safe and efficient stove operation.
Heating Element Replacement
Malfunctioning heating elements can lead to uneven cooking. We'll replace faulty elements with genuine parts to restore optimal cooking performance.
Certainly! Electric stoves, also known as electric cooktops, come in various types to accommodate different cooking styles and preferences. Here are some common types of electric stoves:
Coil Electric Stove: This type of electric stove features exposed heating elements in the form of coils. It's a traditional design and provides reliable heating for cooking.
Smooth top Electric Stove: Smooth top stoves have a flat glass surface with concealed heating elements underneath. They are easy to clean and offer a sleek and modern appearance.
Induction Electric Stove: Induction stoves use electromagnetic fields to heat the cookware directly, offering fast and precise heating. They are energy-efficient and safe, as the surface remains cool to the touch.
Modular Electric Stove: Modular stoves allow you to customize your cooking space by combining different cooking elements, like burners, griddles, and grills, in a single unit.
Freestanding Electric Stove: These standalone electric stoves come with built-in ovens and are available in various designs. They offer versatility in placement within your kitchen.
Drop-In Electric Stove: Drop-in stoves are designed to be installed flush with the countertop. They provide a seamless and integrated look.
Slide-In Electric Stove: Slide-in stoves are installed between cabinets and have controls on the front, creating a built-in appearance without a backguard.
Portable Electric Stove: These are standalone, compact electric burners that can be used for additional cooking space. They're ideal for small kitchens or for cooking outside.
Warming Plate: While not a primary cooking appliance, warming plates can keep food warm without overcooking. They're often used to maintain the temperature of cooked dishes.
Smart Electric Stove: Some electric stoves come equipped with smart technology, allowing you to control and monitor the cooking process remotely through smartphone apps or voice commands.
Bridge Element Electric Stove: These stoves feature a larger cooking area that can be turned into a single cooking zone. They're useful for accommodating larger pots and pans.
Two-Burner Electric Stove: Compact and portable, two-burner stoves are great for smaller spaces, outdoor cooking, or as an additional cooking surface during parties and events.
Signs Your Dubai Electric Stove Requires Professional Attention
Unsure if it's time for electric stove repair? Watch out for these indicators:
Unevenly cooked dishes due to inconsistent heating.
Burners producing insufficient heat or excessive flames.
The control panel displaying unusual error codes or erratic temperature readings.
The stove not turning on or shutting off unexpectedly.
Making the Decision: Professional Repair vs. Do It Yourself (DIY)
While minor stove issues might be resolved through DIY methods, professional repair offers distinct advantages. RepairCare's technicians possess the expertise to accurately diagnose problems and implement effective solutions. DIY attempts can lead to further damage or void the appliance's warranty.
An electric stove is a culinary companion that transforms raw ingredients into delectable dishes. RepairCare's Electric Stove Repair Service in Dubai is designed to ensure your stove remains a reliable source of culinary inspiration. With our skilled technicians and commitment to excellence, you can trust us to provide solutions that keep your kitchen fires burning.
For inquiries or appointments, feel free to contact us. We're dedicated to restoring your electric stove's functionality, allowing you to create culinary masterpieces with confidence.
Electric Stove Repair In Arabian Ranches
Electric Stove Repair In Arabian Ranches 2
Electric Stove Repair In emirates hills
Electric Stove Repair In Jumeirah Islands
Electric Stove Repair In Jumeirah park
Electric Stove Repair In the Lakes
Electric Stove Repair In the Meadows
Electric Stove Repair In the Springs
Electric Stove Repair In the sustainable city
Electric Stove Repair In the villa
Electric Stove Repair In Al barari
Electric Stove Repair In Dubai hills
Electric Stove Repair In Dubai south
Electric Stove Repair In Dubai sports city
Electric Stove Repair In Dubai Waterfront
Electric Stove Repair In Jumeirah golf estates
Electric Stove Repair In Jumeirah Village Circle
Electric Stove Repair In Jumeirah Village triangle
Electric Stove Repair In meydan city
Electric Stove Repair In Mohammed bin Rashid city
Electric Stove Repair In mudon
Electric Stove Repair In palm Jumeirah
Electric Stove Repair In the world islands
Electric Stove Repair In tilal Al gahf
Electric Stove Repair In town Square
Electric Stove Repair In Arjan
Electric Stove Repair In bluewaters island
Electric Stove Repair In business Bay
Electric Stove Repair In Downtown Dubai
Electric Stove Repair In Dubai creek harbour
Electric Stove Repair In Dubai Marina
Electric Stove Repair In Jumeirah Beach Residence
Electric Stove Repair In Jumeirah Heights
Electric Stove Repair In liwan
Electric Stove Repair In mirdif hills
Electric Stove Repair In mirdif tulip
Electric Stove Repair In the greens
Electric Stove Repair In the views
Electric Stove Repair In Al Khawaneej 1
Electric Stove Repair In Al Khawaneej 2
Electric Stove Repair In Al Khawaneej 3
Electric Stove Repair In Al mizhar 1
Electric Stove Repair In Al mizhar 2
Frequently Asked Questions About Ice Maker Repair in Dubai
How often should I clean my electric stove in Dubai?

Regular cleaning is essential to prevent food residue buildup and maintain the stove's efficiency. Clean the cooktop, burners, and control panel regularly.
Can I repair an electric stove's malfunctioning burner myself?

Repairing burners requires specific knowledge and tools. Seeking professional assistance ensures proper repairs and safety.
Is it safe to use an electric stove with erratic temperature readings?

Erratic temperature readings can impact cooking results and potentially lead to burnt food. It's recommended to stop using the stove and seek professional repair.
Why are my stove's burners producing excessive flames?

Excessive flames could indicate a burner or control panel issue. Professional diagnosis is necessary to identify and address the root cause.
Can stove maintenance extend its lifespan?

Yes, regular cleaning, avoiding overheating, and addressing issues promptly can contribute to a longer stove lifespan. Proper care and timely repairs ensure optimal functionality.
Can I repair a stove's faulty control panel?

Control panel malfunctions require precise diagnostics and component replacement. Seeking professional assistance ensures accurate repairs and proper functionality.