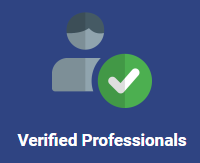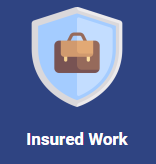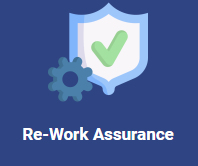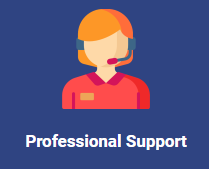 Gas Stove Repair Service in Dubai: Restoring Culinary Excellence with RepairCare
In Dubai, gas stoves are the heart of every kitchen. From family feasts to intimate dinners, these appliances play a pivotal role in creating culinary masterpieces. However, when your gas stove encounters technical issues, it can put a damper on your cooking experiences. This is where RepairCare steps in with its top-notch Gas Stove Repair Service in Dubai. With a team of skilled technicians and a commitment to excellence, we're here to ensure your stove continues to fuel your culinary creativity. In this comprehensive article, we'll delve into the realm of gas stove repair in Dubai, offering insights, tips, and answers to frequently asked questions.
Are You Looking For The Following Services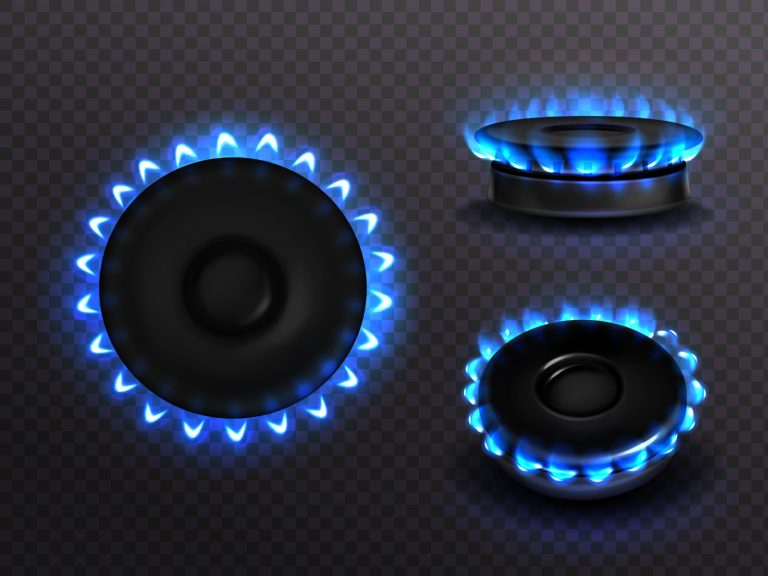 Struggling with a malfunctioning gas stove? RepairCare offers expert gas stove repair services in Dubai. Our certified technicians provide quick solutions using genuine parts. Get your stove back in action today!

Gas Stove Repair in Dubai: Igniting Culinary Mastery with RepairCare
Is your gas stove not igniting, producing uneven flames, or emitting gas odours? Look no further than RepairCare for reliable and efficient gas stove repair solutions in Dubai. Our experienced technicians possess the expertise to diagnose and rectify various stove issues. Whether it's a faulty ignition system, a burner malfunction, or a gas leak, we're equipped to restore your stove's functionality.
Navigating Stove Challenges: Common Problems and Solutions
Gas stoves, like any other appliances, can experience a range of issues that can affect their performance and safety. Here are some common types of problems that can occur with gas stoves:
Ignition Problems: Issues with ignition can prevent the burners from lighting properly. This could be due to a faulty igniter, a blocked burner port, or a problem with the ignition switch.
Uneven Flame: If the flame on the burner is uneven or doesn't burn consistently, it might be caused by clogged burner ports, a dirty or misaligned burner cap, or a gas supply issue.
Low Flame or No Flame: A weak flame or no flame at all can result from a gas supply issue, a clogged or faulty burner, or a malfunctioning gas valve.
Gas Smell: If you detect the smell of gas around your gas stove, it's crucial to address it immediately. Gas leaks can pose a serious safety hazard and should be investigated by a professional technician.
Clicking Sound: Continuous clicking sounds even after the burner is lit can indicate a problem with the ignition system, such as a faulty spark module or igniter switch.
Burner Not Lighting: If a burner doesn't light at all, it could be due to a clogged burner port, a faulty igniter, or an issue with the gas supply.
Burner Overheating: Burners that get excessively hot or won't turn off can be caused by a malfunctioning control valve, thermostat, or igniter.
Flame Color: The flame on a gas stove should be blue. If the flame is yellow or orange, it might indicate an issue with the air-to-fuel ratio, such as clogged burners or dirty components.
Flame Goes Out: If the flame goes out shortly after lighting, it could be due to a blocked burner port, a weak gas supply, or improper air circulation.
Knob or Control Issues: Problems with the burner knobs or control switches can result in difficulty adjusting the flame or turning the burner on and off.
Burner Caps and Grates: Damaged or misaligned burner caps and grates can affect the burner's performance and even heat distribution.
Pilot Light Problems: Older gas stoves with pilot lights might experience issues with the pilot light going out, preventing proper ignition.
Gas Valve Problems: A malfunctioning gas valve can lead to gas leaks, irregular flame, or burner issues.
Safety Device Activation: Modern gas stoves have safety features that automatically shut off the gas supply if the flame goes out. If this happens frequently, it could indicate a problem with the burner or gas supply.
Control Board Malfunctions: Electronic control boards can fail, leading to issues with ignition, temperature control, and safety features.
Carbon Monoxide Detection: Gas stoves that are not properly vented can produce carbon monoxide, a dangerous odorless gas. Having a carbon monoxide detector is essential for safety.
If you experience any of these gas stove problems, it's recommended to address them promptly. While some issues can be resolved through cleaning and basic maintenance, others may require the expertise of a professional technician. Safety is paramount when dealing with gas appliances, so if you suspect a gas leak, shut off the gas supply and seek professional help immediately.
Uneven Flame Distribution
If your gas stove's flames are uneven, it can lead to uneven cooking. Our technicians will adjust the burners and clean any clogs to ensure consistent flame distribution.
Ignition Problems
Issues with ignition can be frustrating. Our experts will diagnose and repair ignition problems, ensuring your gas stove lights up reliably every time.
Gas Leaks and Safety Checks
Gas leaks can pose serious risks. Our technicians are skilled at detecting and repairing gas leaks, and they'll also perform safety checks to ensure your stove operates safely.
Control Knob and Timer Repairs
Malfunctions in the control knobs or timer can disrupt your cooking process. We'll diagnose and repair these issues to restore precise heat control and functionality.
Oven and Grill Problems
If your gas stove includes an oven or grill, our technicians can address issues with these components as well, ensuring your cooking versatility remains intact.
Signs Your Dubai Gas Stove Needs Professional Attention
Unsure if it's time for gas stove repair? Keep an eye out for these indicators:
The stove failing to ignite or having difficulty staying lit.
Uneven flames resulting in uneven cooking.
Gas odors or hissing sounds indicating potential leaks.
Burners producing excessive soot or emitting yellow flames.
Opting for Professional Repair vs. DIY: Making the Right Choice
While some stove issues might be resolved through DIY methods, professional repair offers distinct benefits. RepairCare's technicians possess the expertise to accurately diagnose problems and implement effective solutions. DIY attempts can lead to further damage or compromise safety.
Sure, here are some common types of gas stoves:
Freestanding Gas Stove: This is a standalone gas stove that can be placed anywhere in the kitchen. It usually includes an oven below the burners, providing both stovetop cooking and baking capabilities.
Slide-In Gas Stove: Similar to a freestanding stove, a slide-in gas stove is designed to fit snugly between kitchen cabinets. It has a more built-in appearance, with the controls located on the front of the stove.
Drop-In Gas Stove: A drop-in gas stove is designed to be "dropped" into a custom-built countertop or cabinet space. It provides a seamless and integrated look in the kitchen.
Gas Range: A gas range combines a gas cooktop with a gas oven in a single unit. It's a versatile option that allows you to cook on the burners and bake in the oven.
Gas Cooktop: A gas cooktop is a stovetop-only appliance that features gas burners for cooking. It's typically installed on a countertop or in an island and can be combined with a separate wall oven.
Professional Gas Stove: Professional gas stoves are designed for serious cooks and chefs. They often feature commercial-grade burners, larger cooking surfaces, and advanced features for precise temperature control.
Outdoor Gas Stove: These stoves are designed for outdoor cooking, such as on patios or during camping trips. They usually feature portable designs and are fueled by propane tanks.
Modular Gas Stove: Modular gas stoves allow you to customize your cooking setup. You can choose the number and configuration of burners based on your cooking preferences.
European Gas Stove: European-style gas stoves often feature sleek and minimalist designs. They may have advanced features like convection ovens and touch controls.
Compact Gas Stove: Compact gas stoves are designed for smaller kitchens or apartments. They offer efficient cooking options while saving space.
Double Oven Gas Stove: This type of stove includes two separate ovens, often of different sizes. It's useful for cooking multiple dishes at different temperatures simultaneously.
Convertible Gas Stove: Some gas stoves are convertible, meaning they can be adjusted to use either natural gas or propane. This flexibility can be useful if you move or change your fuel source.
Smart Gas Stove: Modern gas stoves can be equipped with smart technology, allowing you to control cooking settings remotely, set timers, and receive notifications on your smartphone.
High-Efficiency Gas Stove: These stoves are designed to maximize energy efficiency by optimizing combustion and heat distribution.
Vintage or Antique Gas Stove: Vintage or antique gas stoves have a nostalgic charm and can be restored for functional use or decorative purposes.
A gas stove is a culinary ally that turns ingredients into memorable meals. RepairCare's Gas Stove Repair Service in Dubai is designed to ensure your stove remains a reliable source of culinary inspiration. With our skilled technicians and commitment to excellence, you can trust us to provide solutions that keep your kitchen fires burning.
For inquiries or appointments, feel free to contact us. We're dedicated to restoring your gas stove's functionality, allowing you to create culinary wonders with confidence.
Gas Stove Repair In Arabian Ranches
Gas Stove Repair In Arabian Ranches 2
Gas Stove Repair In emirates hills
Gas Stove Repair In Jumeirah Islands
Gas Stove Repair In Jumeirah park
Gas Stove Repair In the Lakes
Gas Stove Repair In the Meadows
Gas Stove Repair In the Springs
Gas Stove Repair In the sustainable city
Gas Stove Repair In the villa
Gas Stove Repair In Al barari
Gas Stove Repair In Dubai hills
Gas Stove Repair In Dubai south
Gas Stove Repair In Dubai sports city
Gas Stove Repair In Dubai Waterfront
Gas Stove Repair In Jumeirah golf estates
Gas Stove Repair In Jumeirah Village Circle
Gas Stove Repair In Jumeirah Village triangle
Gas Stove Repair In meydan city
Gas Stove Repair In Mohammed bin Rashid city
Gas Stove Repair In mudon
Gas Stove Repair In palm Jumeirah
Gas Stove Repair In the world islands
Gas Stove Repair In tilal Al gahf
Gas Stove Repair In town Square
Gas Stove Repair In Arjan
Gas Stove Repair In bluewaters island
Gas Stove Repair In business Bay
Gas Stove Repair In Downtown Dubai
Gas Stove Repair In Dubai creek harbour
Gas Stove Repair In Dubai Marina
Gas Stove Repair In Jumeirah Beach Residence
Gas Stove Repair In Jumeirah Heights
Gas Stove Repair In liwan
Gas Stove Repair In mirdif hills
Gas Stove Repair In mirdif tulip
Gas Stove Repair In the greens
Gas Stove Repair In the views
Gas Stove Repair In Al Khawaneej 1
Gas Stove Repair In Al Khawaneej 2
Gas Stove Repair In Al Khawaneej 3
Gas Stove Repair In Al mizhar 1
Gas Stove Repair In Al mizhar 2
Frequently Asked Questions About Ice Maker Repair in Dubai
How often should I clean my gas stove in Dubai?

Regular cleaning is essential to prevent food residue buildup and maintain the stove's efficiency. Clean burners, grates, and control knobs regularly.
Can I repair a gas stove with ignition problems myself?

Ignition problems can result from various factors. Attempting repairs without proper knowledge can lead to safety hazards. Professional technicians can accurately diagnose and address the root cause.
Is it safe to use a gas stove emitting gas odors?

Gas odors indicate potential gas leaks, which are dangerous and require immediate attention. It's crucial to stop using the stove and seek professional repair.
Why are my stove's flames uneven?

Uneven flames can result from burner clogs, air-gas mixture issues, or gas pressure irregularities. Accurate diagnostics are essential to identify and rectify the issue.
Can stove maintenance extend its lifespan?

Yes, regular cleaning, avoiding overheating, and addressing issues promptly can contribute to a longer stove lifespan. Proper care and timely repairs ensure optimal functionality.
Can I repair a gas leak in my stove myself?

Gas leaks are hazardous and require specialized knowledge and equipment to fix safely. Immediate professional assistance is crucial to ensure safety.